Welcome to Jakarta Islamic Centre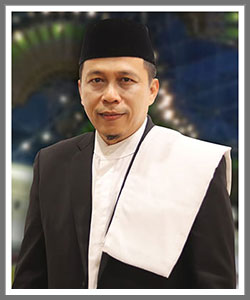 Jakarta Islamic Centre or well-known as Centre for Islamic Development and Research of Jakarta is a Non-Structural organization established and existing under coordination of Provincial Government of DKI Jakarta, erected in the location of ex-re-socialization (prostitution area) Kramat Tunggak Tanjung Priuk, North Jakarta.  
Jakarta Islamic Centre (JIC) of which the existence has changed the prostitution zone to become Islamic center, "min- al-dzulumaat ila an-nur", is expected to give a new image for the society to give a peaceful religious and pious values for the people.
Concept of JIC establishment is to provide a facility of mosque's benevolent function supported by the Provincial Government of DKI Jakarta which is realized with the functions/program of administration education and training, social culture, information & communication and business.
The completion of functions owned by JIC supported with a monumental physical building is hoped to enable it to become a landmark of Jakarta as well as to become a prototype of Islamic Center in Indonesia.  Hopefully the strategic role of JIC network which covers regions such as Indonesia, South Asia, even the whole world, can realize Islamic community pride.
Policy of Governor of Special Province of Capital City of Jakarta
Jakarta Islamic Centre is expected to be capable of becoming the midpoint of Centre of Indonesian and South Asia Islamic Civilization, which becomes new concentration region for Moslem Awakening in the World, so that its existence in the capital of a country with the biggest Moslem population in the world, can demonstrate its strategic roles as Modernization Centre toward establishing more Islamic Order of Life.
Becoming Islamic Civilization Center
Establishing the International-Leveled Center for Moslem Resources Development, Research, Data and Information, and Islamic Culture in Jakarta.
Establishing Jakarta Islamic Development Center as a Landmark with monumental feature, having Islamic nuance where the mosque becomes the central